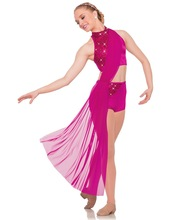 CLC17118
This two piece costume features a crop top, and shorts with a sparkle detail and is attached together by a long, draped piece of fabric. Any pictured accessories are not included.
Please login to your verified account to see pricing.
Need an account? Create an account to request verification today.